Adhering to a company's complex language guide can be challenging. Often, it means manual comparisons with lengthy guidelines.
For instance, do you want to always refer to your clients as guests? Or perhaps your team uses abbreviations that new employees may not understand?
That's where Witty's dictionary comes into place: A company can create a dictionary that is automatically used by every member of your team.
All words added to this dictionary will be highlighted by Witty, and your own substitution will be displayed as an alternative. In this way, you can mirror your language guidelines and automize its use.
You can even add explanations and emojis to make it more fun and informative.
Step 1: Go to the dashboard
Open the Witty browser plugin.
Click on the settings wheel, and you get redirected to the dashboard.
If necessary, log in to the dashboard.
Navigate in the left-hand menu to Dictionary.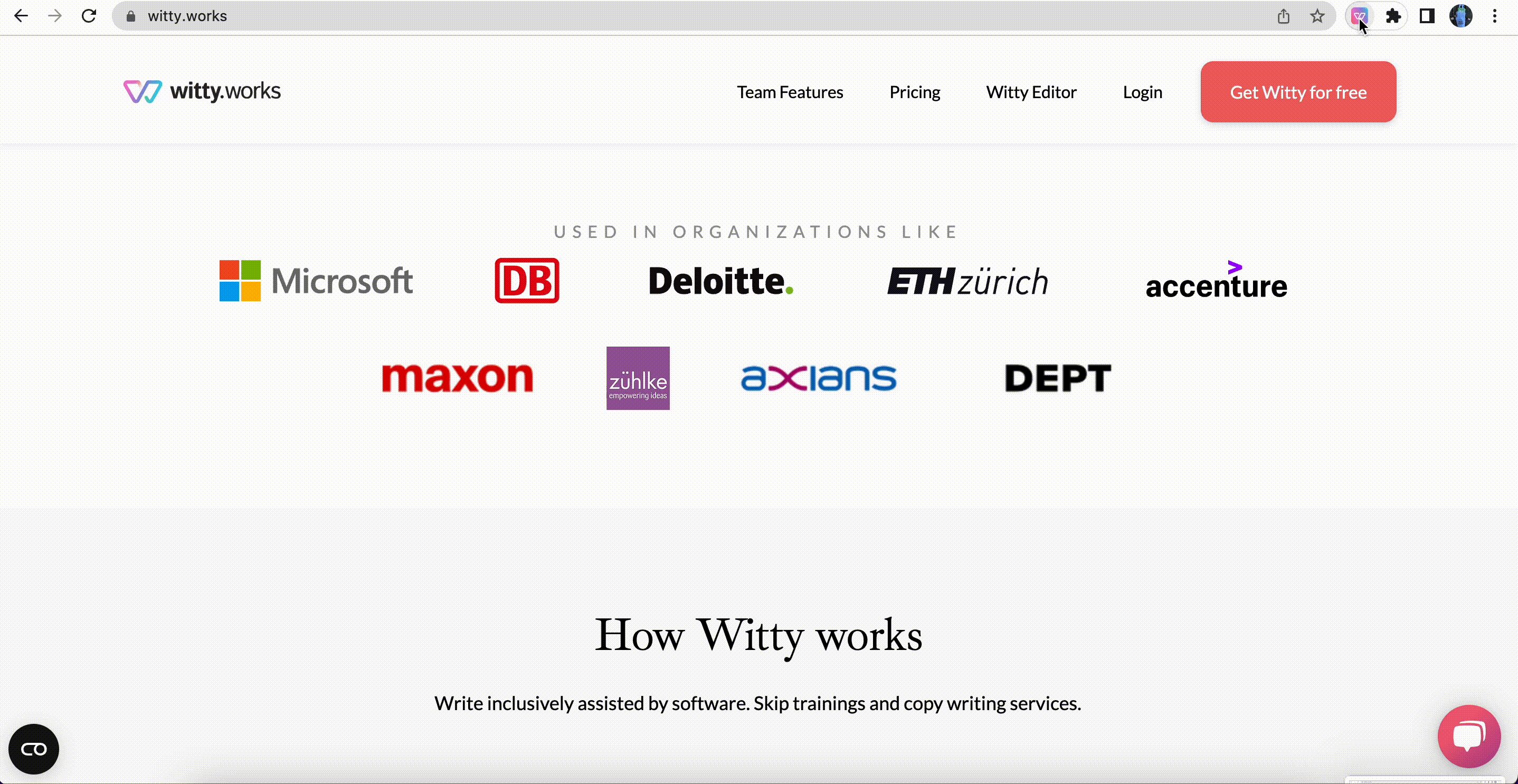 Or click on this link to directly access your team's dictionary or your personal dictionary.
Step 2: Add words to the dictionary
Type in a word you want to change, like 'client.'
Suggest a new word, for example, 'customer.'
Select the language and tell us if it's case-sensitive.
Feel free to add an explanation or even include a link for more details.
And for a bit of fun, why not add an emoji?
Don't forget to save your changes.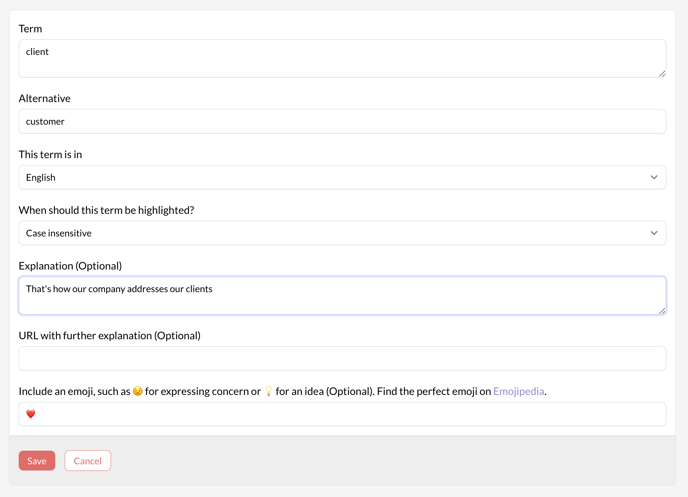 Words in your team's dictionary will displayed to all team members. Words in your private dictionary are just for you.
That's how our example looks like when you write.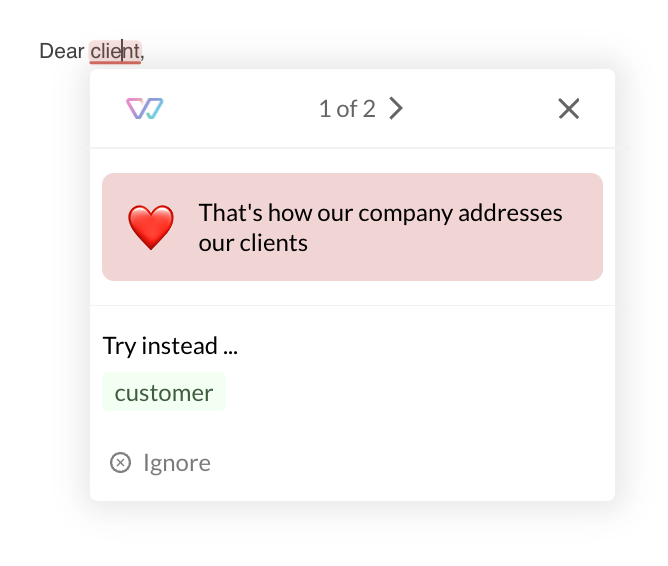 Video Tutorial
For a step-by-step guide, watch our brief video tutorial on how to set up a dictionary.
You are ready to go! 🚀