Wherever you write on a web-based interface, Witty assists you to write inclusively. Giving you confidence and providing you with bias insights.
Where it works
Witty is activated automatically. Witty works on three of the most common browsers: Google Chrome, Microsoft Edge, and Firefox. Once you have installed Witty, the extension is available on most websites on these browsers.
Apps, CMS, and editors
Witty works on many standard CMS and editors, such as Atlassian, Drupal, or GitHub.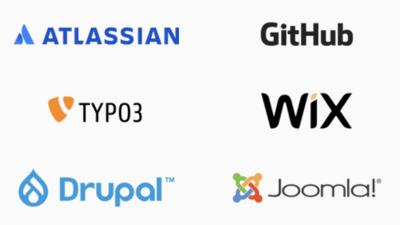 Social Media and Email
Witty supports you when writing social media posts on LinkedIn, Twitter, Facebook, or Instagram or emails with Gmail or the web-based version of Outlook.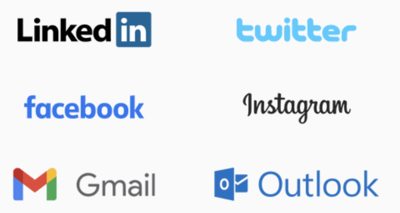 People Systems
Many tools help us with people-related tasks like applicant tracking, organizational development, motivational tasks, performance reviews, quarterly goals, etc.
Witty helps you to write inclusively when it comes to such internal communication. Because attracting and retaining talent is critical in today's labor market.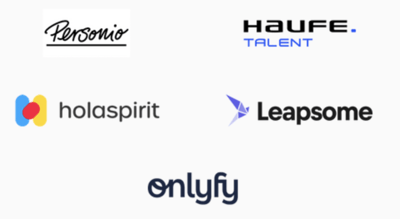 How Witty works
If you write text on such a webpage, Witty is automatically activated and will highlight non-inclusive terms. You can click on a highlighted term to see the alternatives Witty suggests and choose one that fits. It will replace your original term automatically.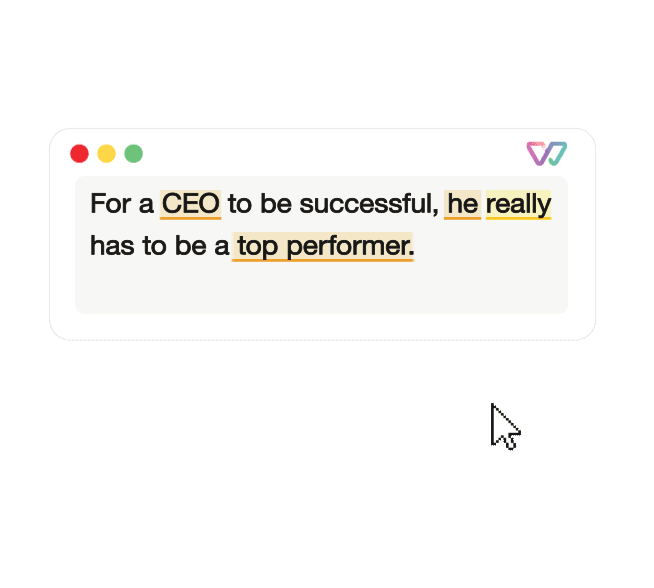 Where it doesn't work yet
Witty doesn't work yet on your computer's standalone programs you have downloaded and installed, such as Word, Outlook, or PowerPoint.
But you can still check your text with Witty if you use these programs. Copy-paste your text into our editor to see Witty's suggestions.
There are a few websites where we have yet to determine if Witty works correctly. Whenever you feel that Witty doesn't react as it should, for example, if the highlights are displaced, you can click the Witty icon in your toolbar. The popup asks you if Witty works as expected. Please help us find out.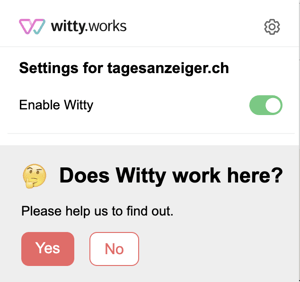 If you click No, Witty gets deactivated and won't bother you again on this website. And we will get informed and make it work as soon as possible. You are free to try Witty again at any time on this website.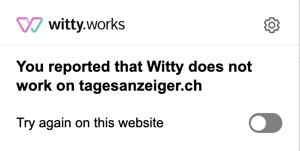 Please be patient 🙏🏽🙏🏿🙏🏻! We'll keep you posted and let you know when Witty works for a new website or app.