Join our team!
Working at Witty
Our mission is: We are revolutionizing the way we write in Europe to move towards an inclusive economy and society.
We are a small team of people who believe in the impact of language and see diversity and inclusion as an economic and social imperative.
Each of us has our specialization, but also helps out in the other areas so that we can ensure customer-centric and agile product development.
It is extremely important to us to exchange ideas at eye level, both within the team and with customers. In addition, we want to work with people who want to question and move the status quo of business and society with us.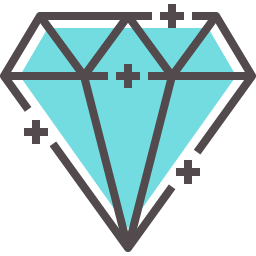 In your role, you can determine how we should proceed as a company to achieve our common goals. There is a lot of opportunity to help shape things, as nothing is set in stone yet.
Other goodies:
Annual working hours, i.e. you decide when and where you work in consultation with your team
40 hours per week
Half-fare card, software, gadget and mobile budget to reduce need for expense reports
Choice of laptop or bring your own with paid rent
100% salary in case of maternity leave, 100% salary for 4 weeks paternity leave
5 weeks of vacation
Transparent wages and salary system
Diversity is very important to us. Accordingly, this is a criteria in our selection process.
Since many of us have children of our own, personal freedoms that ensure compatibility are extremely important to us.
It is extremely important to us that we circumvent as many biases as possible in the recruitment process. That is why our process is a bit special.
We do not ask for any CV or motivational letter. Within each job ad you will find a link to a role specific survey. If you are interested in the role, we may ask you to fill in this survey. Without knowing who you are, several people individually evaluate your answer according to our criteria set and upon that we decide if we invite you to an interview
In a first meeting we will tell you about Witty, our roadmap, our culture and our values. That way you can gain a better picture of who we are. You can ask as many questions as you like. In the same meeting, we then ask you a stiff set of questions. These questions are the exact same to everyone. They relate to team spirit and entrepreneurship. Again, several people individually evaluate your answers. So do not be surprised if in that meeting there are more than 2 persons, since the more we are the more objective we become.
Before the third meeting, you will receive a task (max. 1 hr preparation) that will serve us as a base for discussion in order to find out your level of expertise. Again, several people individually evaluate your answers.
After these two meetings, we will give you a salary proposal. Beware that in none of the two meetings will we negotiate a salary nor ask for your salary expectation. We have a thorough salary system and according to the evaluation outcome your salary is set by us. Once we have communicated to you your salary, you can either accept or reject it. But we will not negotiate it.
If you accept we send out the contract.
Also beware that above a certain threshold, part of your salary is being compensated with virtual stock options.