Inclusive Language in Talent Acquisition: Witty for Recruiting
This
software tool supports recruiters in writing job descriptions, active sourcing messages, or employer branding campaigns so that more talents feel addressed and will apply.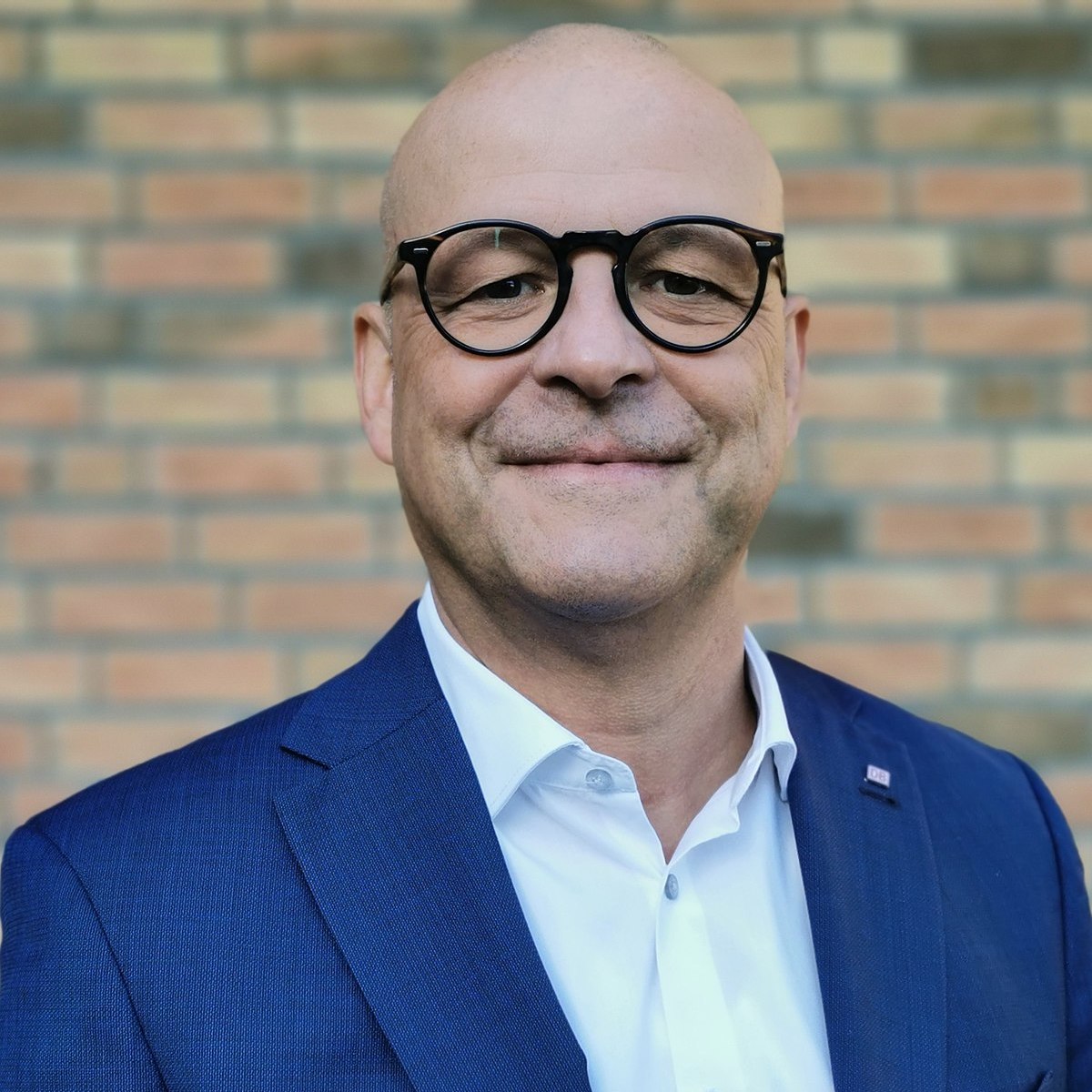 «
With our language we shape our views and our values. Or

we reinforce clichés and stereotypes.

»
Martin Seiler
Chief Human Resources and Legal Affairs
USED IN ORGANIZATIONS LIKE












Examples of non-inclusive language in employer branding and job descriptions
Traditional language in communication with candidates, employer branding, or job descriptions can have a devastating impact on your talent pipeline. Many candidates with diverse backgrounds just won't apply. You risk missing your diversity goals. Existing diverse talent might leave again if new diverse talent doesn't join.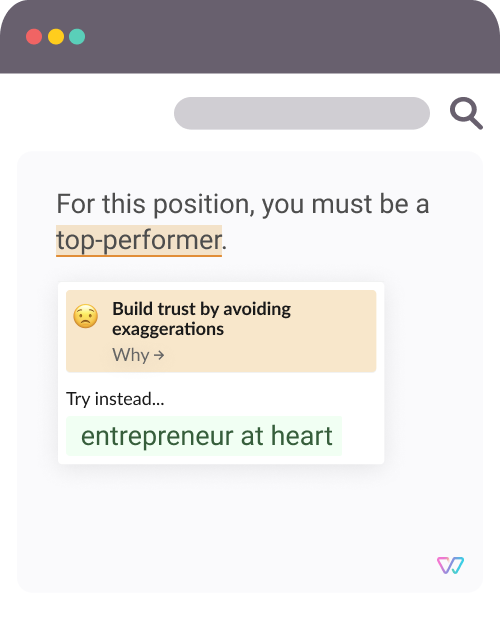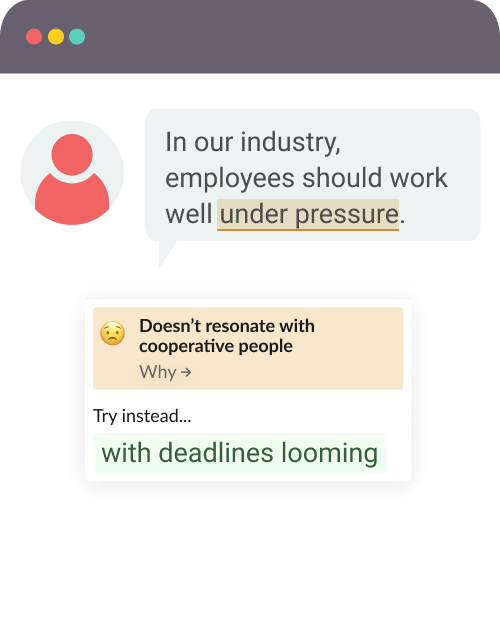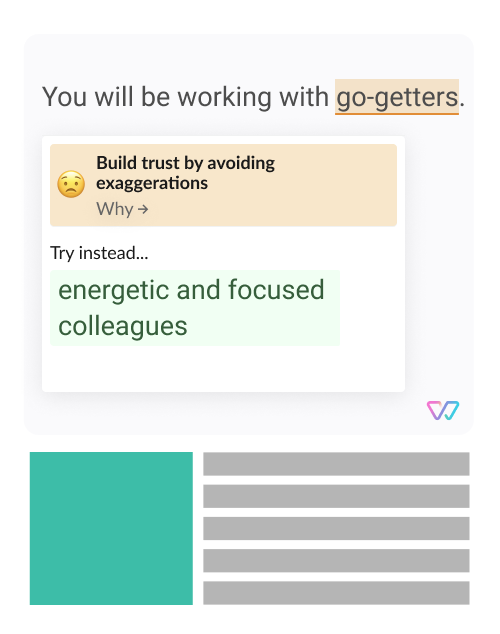 Language is key in attracting talents with diverse backgrounds
Language matters - more than you think. The way we are socialized influences how we interpret language and if we feel that we can belong. Language used today in business is mostly not made for talents with diverse backgrounds.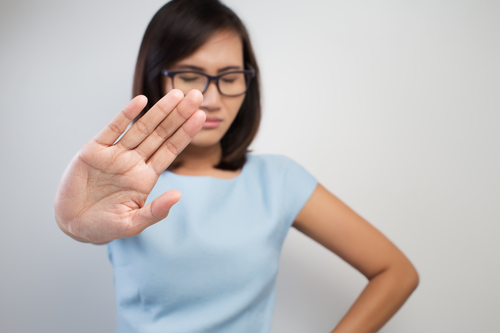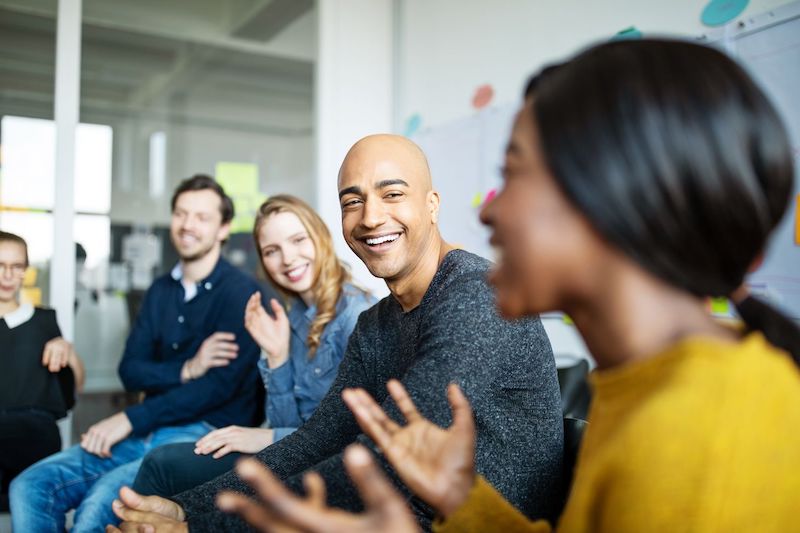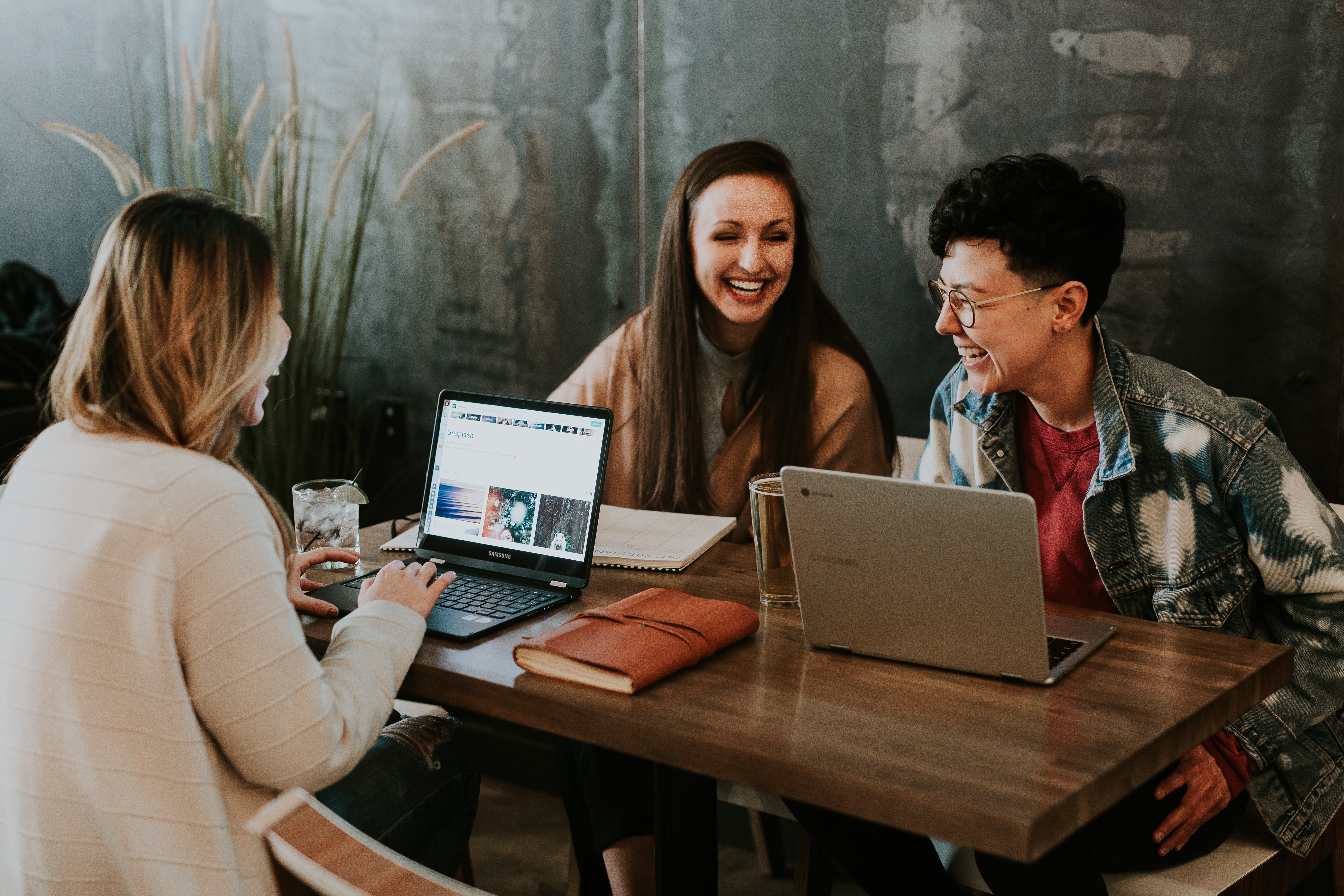 Scale inclusive language
Learning inclusive language can't be done in a workshop. Traditional language is too ingrained and often unconscious. Use a digital solution to scale it.
Witty makes any employee aware of language that deters talents with diverse backgrounds - while writing integrated into the workflow. Be it a job description, employer branding content, or active outsourcing. Then it suggests inclusive alternatives in real time. Being a cloud-based solution, Witty can be rolled out to any employee in your organization. Let Witty support your recruiters to write inclusively - it's effective, sustainable, and affordable.
Use language that diversifies your talent pipeline
With Witty as your inclusive language writing assistant, you can attract talents with diverse backgrounds - rherefore reaching your diversity goals. And it's easy and simple. Even line managers can do it.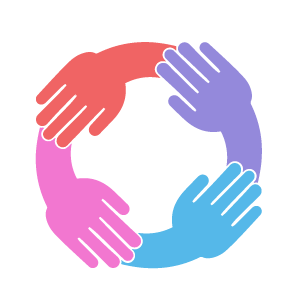 Scale inclusive language to all employees
Being a digital solution, inclusive language is easily rolled out to all your recruiters worldwide. It's available wherever and whenever they write, including a corporate dictionary.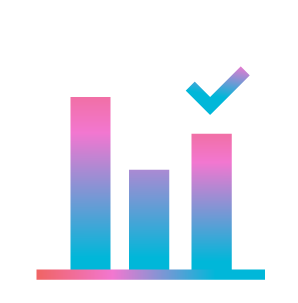 Measure your talent communication
Witty Analytics gives insights into how your recruiters are doing in their efforts for inclusive language. Hinting Heads of Talent Acquisition where they have to act.
To sustainably implement inclusive language is easy with Witty. Eliminate paper-based inclusive language guidelines or boring language workshops. As Head of Recruiting or Talent Acquisition, make inclusive language fun at work with Witty.

«Witty identifies linguistic hurdles in our ads that kept us from attracting diverse talent. We increased the share of applications from diverse talents from 0-5% to 30%.»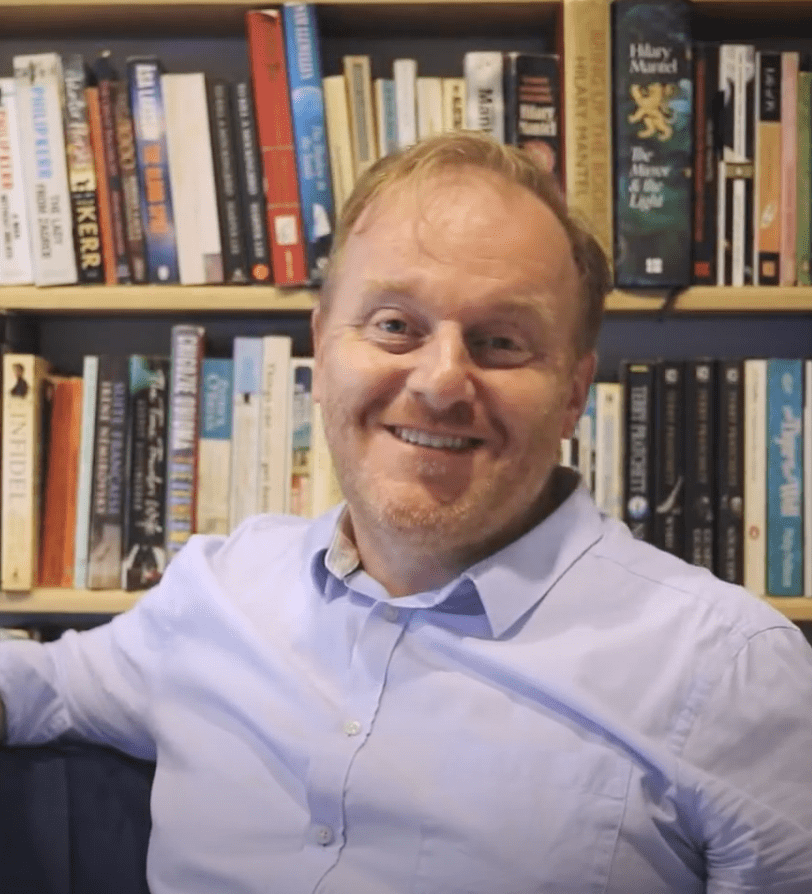 «Witty's suggestions provide a comprehensive look at inclusive language, including not only "gendering" but also phrases that indicate stereotypes and are therefore inappropriate.»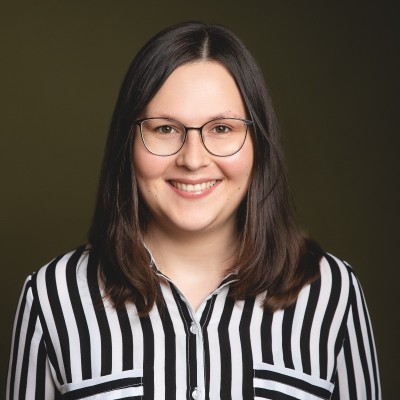 «It works. Thanks to inclusive job ads, we receive more applications from women. The applications are generally more diverse. It also helps with employer marketing: you are perceived as a contemporary and progressive employer.»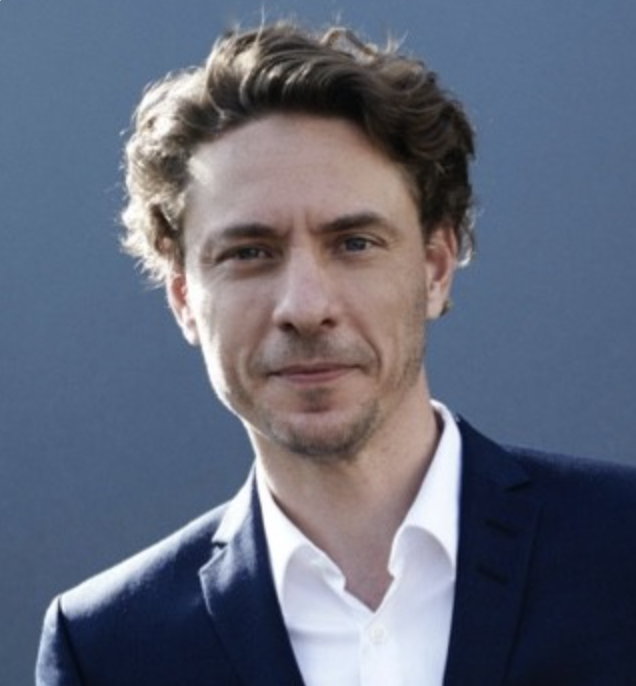 Attract diverse talent with Inclusive Language
Download Witty to use Inclusive Language in job ads, employer branding content and active sourcing, throughout your whole recruitment team.