😒

Mental wellbeing -
Repeats outdated ideas about mental health and wellbeing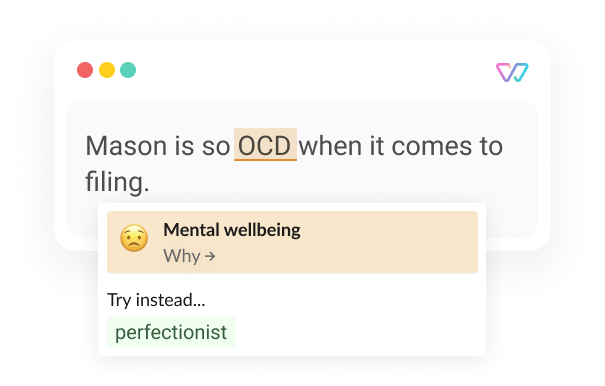 Mental health and well-being
Using words related to mental health casually and with negative connotations can be hurtful and distressing to people who are invested in managing their mental wellbeing and people living with an invisible disability. Treating mental health as a joke, metaphor, or euphemism and making assumptions about what it's like to experience mental health problems enables others to internalize mental health stigma.
What can you do?
Avoid using mental health terms casually and trivializing the difficulties people who work on their mental health experience face. Explore descriptive words instead.
😔 Mason is so OCD when it comes to filing.
🤗 Mason is perfectionist when it come to filing.