The world is wonderfully diverse.
Witty helps you write inclusively and checks your text in many categories.
And naturally it also detects obvious slurs.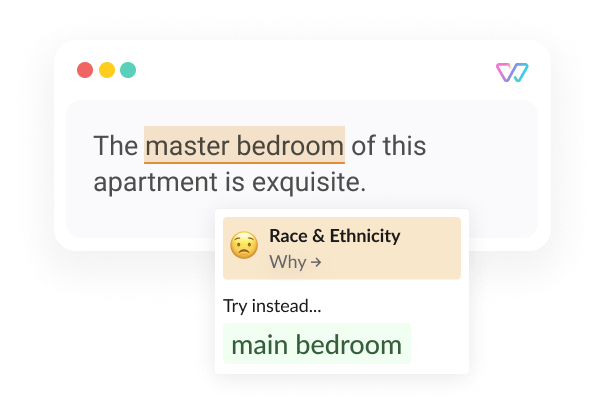 Race and ethnicity
In North America, it's called "race" where in Europe, due to historical events in WWII, we prevent this term and rather talk about "ethnic background" (if at all). In both cases, Witty detects and suggests alternatives to racist and xenophobic language, hidden bias regarding cultural or migration background or skin color.


Gender bias & stereotypes
Gender bias and stereotypes are very ingrained in our language. Witty detects mysogynist language and gives alternatives to wording traditionally attributed to men as well as to language branding men or women in traditional roles. Witty also highlights (hidden) male generics and traditional leadership vocabulary.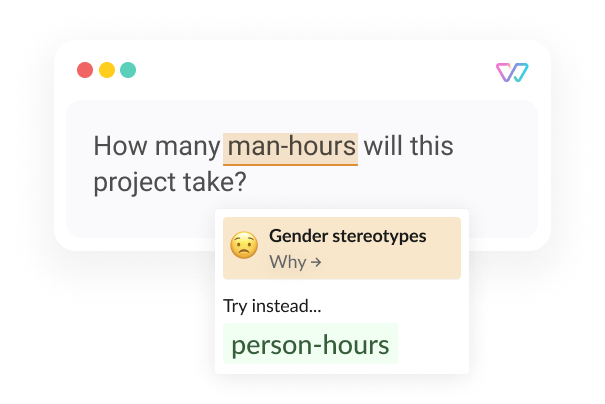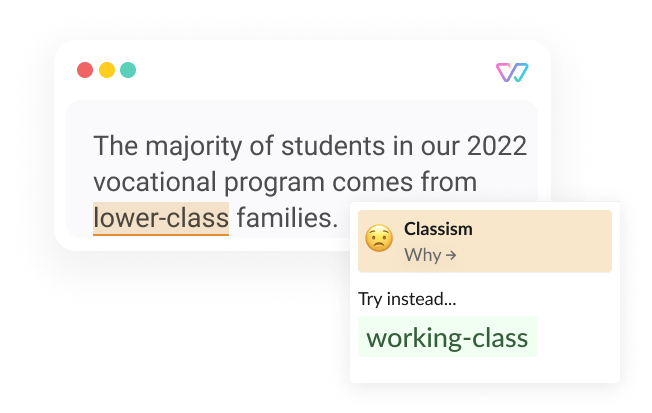 Classism
Some scientists actually think that "classism" is the biggest hurdle to establish inclusion. It is hard to detect, but feasible. Witty detects classist expressions and also looks for expressions that are overly formal (in German only) and thus could be perceived as condescending.


Belief
Religions have very strongly influenced our language. They have also formed stereotypes about each other. Even though religion may have become less important in many countries, our language still is influenced by the religious past. Witty detects slurs related to anti-semitism and islamophobia, but it also looks for more hidden belief-related expressions.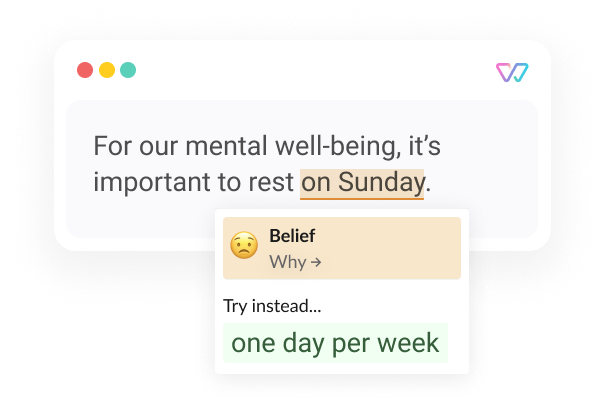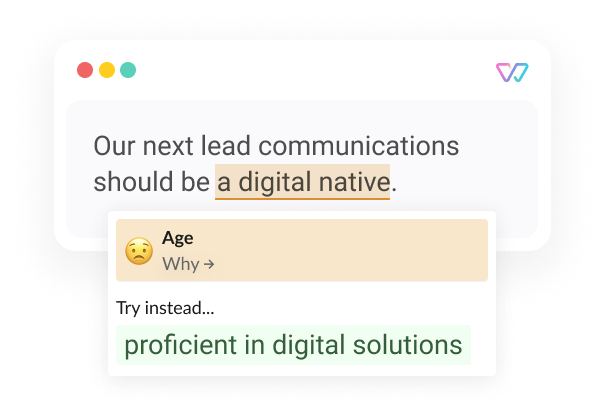 Age
Whenever we meet a person, our brain automatically checks three things: race, gender, and age. Consequently, we are socialised to attach a lot of stereotypes to age. Witty suggests alternatives to hidden bias regarding people with age below 25 or over 50. Witty also alerts you if you ask for the age of a client or candidate as this is offensive.


LGBTQIA+
Finally, the reality of the gender spectrum and heterogeneity of sexual orientation has entered language. Witty detects outright homophobe or transphobic language. It also gives alternatives for more subtle hidden bias regarding gender identity or sexual orientation.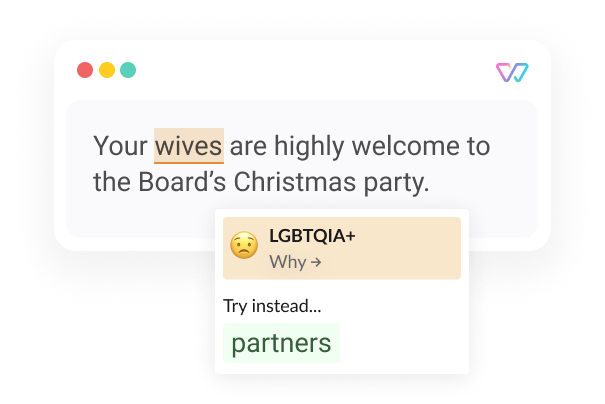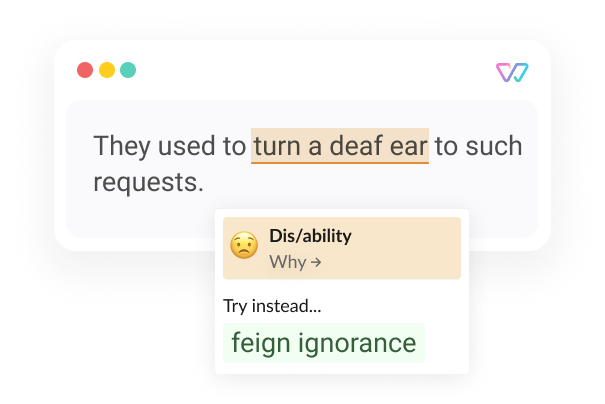 Dis/ability
Most of us were still socialized with the idea that a "disability" is something abnormal, even though that 15% of the world's population, experience some form of disability (World Bank https://bit.ly/3PoZWH7). Witty suggests alternatives to wording pigeonholing people with differences in cognitive or mental ability. Witty checks hidden biases regarding hearing abilities, vision ability or people with a medical condition. Naturally, it also detects ableist slurs.

Style
Witty suggests alternatives for different style issues, such as empty words, exaggerations or filler words. They clutter the message and make it more difficult to understand, especially for people who do not have English or German as first language. Witty also highlights abbreviations or acronyms since readers may not be used to a professional jargon and thus have difficulty to follow.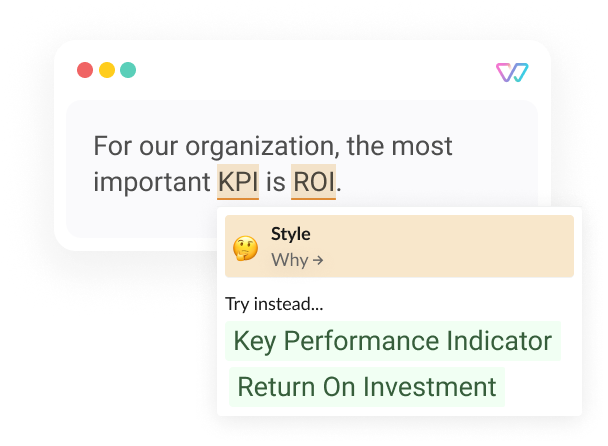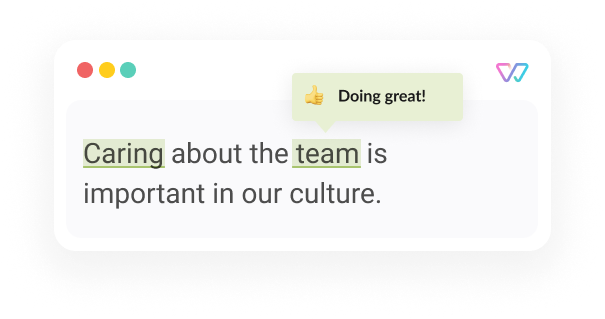 Inclusive language
Witty marks your terms which have an inclusive character - well done! This could be expressions that emphasize cooperation or diversity, equity and inclusion.

Want to detect all these biases in your writing?
Add the plugin to your browser for free! Just click on the browser of your choice below.